Wheelchair Racing Parts for Tokyo 2020 Qualification
Sulayman Colley
0.00%

funded

$ 0.00

pledged

0

Days Left
Support
The Gambia National Paralympic Committee (GNPC) Head Office, Independence Stadium Bakau, The Gambia. email: gambiadisabledsports@yahoo.co.uk / sulcolley@hotmail.com Tel; +2209983480 / +2203800614 / +220105889
My Name: Mr. Sulayman Colley am the President of the NPC Gambia since inception in 2007.  I was an athlete myself from 1987 to 2012 on wheelchair basketball and Athletics, i am also an advocate for the right of persons with a disability in the Gambia Beyond in all field of life particularly accessibility, Marriages, Jobs, Driving, opportunities Etc. in doing all this i believe using sports as a tool to make that change for all. my statement is creating the enabling environment for all with opportunities, i am a persons with a disability i know my status what about you, do know yours as no condition is permanent.
The Gambia National Paralympic Committee (GNPC) is the sport arm for Persons with Disabilities, with the sole aim to developing and promoting Paralympic Sport in The Gambia. Since its inception in 2001, our athletes and officials have successfully represented the country at Sub-regional, and International competitions, trainings seminars / meetings.
Is hereby solicit for support for wheelchair racing Parts such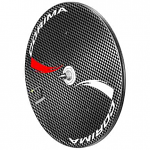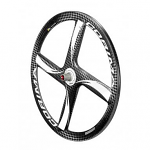 for two racing chairs, we are seriously in need for trhis parts in other for our team to qualify for Tokyo2020 Paralympic Games. Please wonderful people out there we solicit your support,
Thank you.
Help this project by sharing
+

Achievements
We Inspire our Country and the world / change mindset on the stigma regarding disability
took part in both national sub-regional and international events. paralympic games london2012, Rio2016 now Tokyo2020 with sports a big change can happen for the lives of persons with a disability in The Gambia